📢 Announcements! 📢
Animate Emotes Tool
Check out our animate emotes tool to convert your static emotes into an animated GIF. We have a wide selection of animations that you can start using here.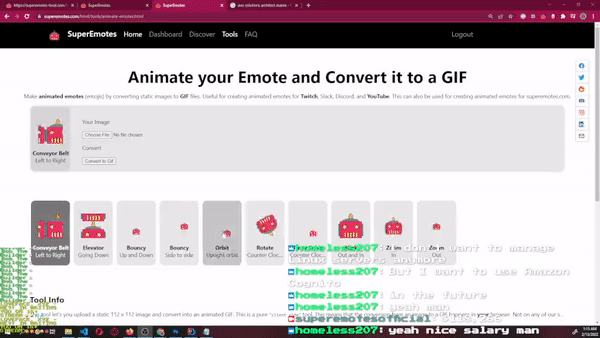 DVD Overlay Released
Our bouncing 'DVD' Overlay is officially released! Use your superemotes account to create an overlay that shows your emotes bouncing across the screen! You can customize the emote sizes and speeds. Check it out here.